Professional and Efficient Plumbing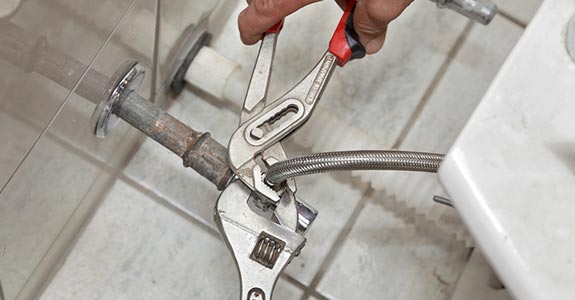 For all your necessary plumbing services in Biloxi, MS, turn to the professionals at Coastal Plumbing Company to do the job. We'll thoroughly and effectively provide any of the large or small plumbing tasks you require, and our long-time plumbers have the expertise to handle both domestic and commercial plumbing jobs. We're proud to offer a wide range of services to our Biloxi-area customers, including:
Drain and sewer cleaning: Any time you need sewer unclogging or drain cleaning in Biloxi, MS, give us a call.
High-pressure jet and machine cleaning: Need a filthy job done? We can have your pipes looking clean as new in no time.
Water and sewer drain line installation: As part of our work on new construction projects, we handle the installation of new water and sewer drains. We also handle sewer inspection in Biloxi, MS.
Water heater installation and repair: You don't want to be without hot water. If your water heater is acting up, let's schedule a visit right away.
Lift stations and grinder pumps serviced and installed: Let us help you keep your sewer system running smoothly. If you're experiencing wastewater backup, let us know.
Gas line installation and repair: Problems with your gas line can be extremely dangerous. Call us immediately if your gas line is behaving strangely.
Faucet installation and repair: There's nothing quite so irritating as a leaky faucet. We'll help prevent the damage that long-term leaks can cause.
Disposal repair and installation: Clogged disposal? We'll fish the clog out and have the machine whisking your food waste away in no time.
Toilet repair and installation: Toilet problems seem like emergencies because they are. Don't let a clogged or overflowing toilet get you down—call us!
Camera inspection available: Using the latest technology, we can photograph your pipes looking for problem spots.
Coastal Plumbing Company is happy to provide Biloxi and the surrounding communities with the area's finest plumbing services. Call us at 228-324-1003 to schedule an appointment at the first sign of trouble.